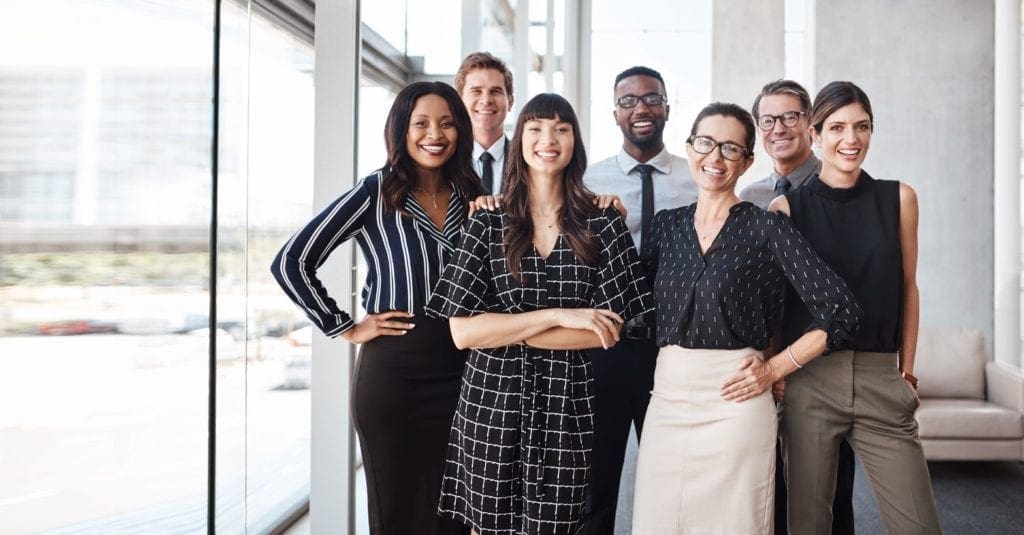 If you're looking to save time and effort over your real estate investment, working with a property management team is a huge advantage.
One of the key benefits of hiring a property management team in Colorado Springs is their ability to find quality tenants that are reliable, responsible, and credit-worthy.
Aside from screening applicants and looking after the property, a property management team also keeps track of financial records and stays up-to-date with landlord-tenant laws.
Owning real estate requires an investor to devote their time to developing their portfolio, whether it contains one property or five. Rental properties constantly need maintenance and supervision, and tenants need to have their needs met.
Assuming an active role in managing a property often demands a skill set which ranges from customer service to bookkeeping. Not all real estate investors are prepared or willing to take on this great responsibility. This is where property management companies come into the picture.
Through property management companies, real estate investors can maintain their properties and continue expanding their portfolios without feeling overstretched. Property managers take on the daily responsibilities and a large part of the management for a property. This allows investors to keep focusing on the bigger picture, such as searching for other promising investments, reaping the benefits of passive income, and thinking of ways to increase property value over time.
An overview of property management
The value a property manager provides can be best appreciated by understanding the term "property management" and taking a closer look at what a property manager's duties to an owner entails.
Property management describes the process of giving a third-party — in this case, licensed real estate professionals who can also broker property sales — the authority to maintain and run a rental property in a way that meets the needs and goals the investor states. Property management companies can specialize in broad categories (residential or commercial) or specific property types (office buildings, vacation homes, apartments). Regardless of their area of expertise, they all strive for the same result: a well-running property that remains a valuable investment for its owner and a desirable place to inhabit for its tenants.
Property management companies and their employees assume many important responsibilities, some of which property owners struggle to deal with on their own and would rather pass on to someone with more expertise. While the cost of having this additional support system might cause investors and owners to hesitate at first, Fortune Builders CEO Than Merrill advises to see the cost "not so much [as] a negative, but rather an investment."
After all, dealing with the following things falls under a property management company's list of common responsibilities:
Tenants
One of the main services property managers offer is tenant management. The service involves everything from advertising the property to attract more tenants, screening applicants, facilitating their move into the property, and addressing concerns as the first and main point of contact on the property. Tenant management is a particularly valuable service for property owners who have several things on their plate or live far from their properties. Having a property manager available to tenants eliminates the need for investors to pay frequent visits to their property to make sure that things are running smoothly.
Rent
As experts with intimate knowledge of the local real estate market, property managers are perfectly suited to another key responsibility: managing and collecting rent. Property managers look after multiple properties simultaneously, which makes it more likely for them to already have a system in place for managing rent with minimal fuss — even when delinquent tenants are involved. For owners, this efficiency translates to consistent rental income every month.
Property managers are also responsible for fixing rent prices and adjusting them for market demand and inflation.
Property maintenance
A single-family home already keeps a homeowner busy with a regular schedule of maintenance and repairs. For properties listed in the rental market, the need for a property to always be in prime condition is more pronounced since it can influence the property's value significantly. Therefore, property managers are tasked with the upkeep of the property as well. They plan out and schedule the necessary maintenance and also employ on-site staff to respond to emergency situations with immediate action.
Accounting and bookkeeping
Property management companies, perhaps, provide their best value in managing and keeping the books for a property. A property's financial records must be accurate to ensure that the right taxes are being paid and the property is still performing according to its owner's investment goals. Property managers record all of a property's cash flows (income and expenses), monitor changes in the market, then report back to the owner, suggesting ways to improve the value or adapt to recent market changes.
Legal matters
Hiring a property management company can minimize an owner's exposure to legal liabilities since the responsibility to keep up and comply with landlord-tenant laws transfers to the property manager as the owner's proxy. As an already active party in the housing market, a property manager knows which laws are current and what guidelines are in place for property management practices that include, but are not limited to:
Marketing vacant rental units or properties
Drafting and terminating leases
Evicting tenants
Complying with safety regulations
Benefits of property management
Property management companies offer benefits directly related to the responsibilities they assume. The availability of their services makes entering into real estate investment less intimidating for new owners and makes managing an extensive or diversified collection of properties feasible for experienced investors.
Here are some of the major advantages investors and owners gain access to when they hand over the reins to their property to competent property management companies.
Better, more reliable tenants
Experienced property managers know which applicants will make good tenants and which ones may become problematic in the future. They have developed shortcuts for the selection process from regularly processing applications. As a result, they can pick up on warning signs like unreachable references and a pattern of frequent moving. A property management company's experience in this area saves property owners the trouble of signing on undesirable tenants.
Less legal liabilities
Property managers can protect an owner or landlord from incurring penalties or turning into a target for lawsuits just by having thorough knowledge of the legal aspect of renting properties. They stay informed about current local landlord-tenant laws as part of their business and in the process help investors bridge knowledge gaps due to lack of neighborhood or subject expertise. Property managers also work to minimize legal complications by establishing clear guidelines for managing rent, handling tenants, and assessing property damages.
Higher occupancy rates
A nearly or fully rented property is a strong indicator of a valuable investment. Property managers help owners and investors reach this stage by listing available properties on MLS and online listing sites.
Property managers are also adept at taking care of the staging and marketing work required to attract the most number of interested applicants. It's not uncommon for them to take photos of the property for rent, write appealing descriptions, and organize virtual and physical tours.
As master negotiators, they can also read a situation and make adjustments on lease and rent terms (as authorized by the owner) to win a tenant and avoid leaving a unit or property idle and unused.
Less maintenance
While maintenance costs will never go down to zero, having a property manager deal with regular maintenance can keep costs down in the long run. Regularly scheduled upkeep ensures that the property doesn't suffer from the more serious and costly signs of disrepair or neglect (foundation, water, and mold damage, for example).
Maintenance costs also tend to be lower with a property management company, because it has already built a network of contractors who offer competitive rates for their services.
Better owner and tenant experience
Properties supervised by property management companies usually create a better experience for both owners and tenants.
For tenants, a property manager becomes the go-to contact for issues regarding their lease and any needed maintenance or repairs. Since property managers assume responsibility for daily operations, they build rapport with tenants over time, strengthening tenants' intentions to renew their lease in the property.
Owners are, in turn, freed from the stress and demands of actively managing their property. A property manager serves as a buffer between the owner and tenants, particularly during delicate situations such as requesting compliance or collecting late payments.
An experienced property manager also helps make sure that property taxes are filed properly, important paperwork is kept, and tax deductions are applied where they can be to minimize tax expenses. Good property managers also work to keep a property's turnover rate low. Frequent tenant turnovers are resource-intensive. They disrupt a property's cash inflows, contribute to renovating and marketing expenses, and hurt the property's desirability.
Signs a property can benefit from management
At some point in time, property owners will ask themselves if hiring a property management company is necessary for a particular property. Real estate investors can save themselves from costly and stressful circumstances by watching for signs to enlist the services of a property management company.
Here are several indicators.
There are several properties to manage. Owning a real estate portfolio consisting of at least two properties can try even expert investors if they were to exercise full control from the big picture to daily operations. With a property management company, investors and property owners can avoid spreading themselves too thin. Instead of juggling several sets of tasks, they can focus on further enriching their portfolio or enjoying the benefits of passive income – with none of the stress.
The owner prefers a passive approach. Passive investors are comfortable with leaving others to manage their properties as long as they can see results in keeping with their financial goals. Property management is ideal for these investors because they can authorize a qualified property management company to act in their best interests; this includes finding tenants, keeping records, and attending to repairs.
The rental property is far from the owner's home. Distance increases the likelihood of a property falling into disrepair and consequently losing tenants. On-site managers can be hired to take over the daily management of the property, but if a portfolio consists of more than one building, the expense and effort required to vet and pay each on-site manager add up. By hiring a property management company, you transfer this tedium to them. Plus, as a licensed business, there is a higher chance that a property management company can source qualified and competent on-site managers that can react quickly to developing problems on the property and to keep the daily run of things smooth.
The value of the management outweighs its cost. Real estate investors who can afford professional property management services can better secure their properties' future value and manage their own time and energy. Having a third party deal with minutiae allows you to always focus on the big picture and what you can do better to continue or even increase the income of each property in your portfolio. Investors interested in including affordable housing into their portfolio also benefit from the services of a property management company, since it is well versed in the stringent and highly specific rules and guidelines the governing bodies set.
Choosing the right property management company
Research and analysis play just as important a role in selecting the right property management company as deciding which property to invest in.
Managing a property, whether it's a vacation home or an industrial warehouse, comes with its own criteria of expertise and capability. Zero into the right property management company for the job with the tips below.
Check their credentials

The State of Colorado requires companies who offer property management services to have a real estate broker's license. Many of the things property managers do are similar to what Realtors and brokers carry out. The main ones are those property managers, like Realtors, market properties on behalf of the owners and also facilitate and organize many of the legal requirements related to keeping a property running.

There are very few exemptions to not having a real estate broker's license, and it only applies to the company's on-site managers. These on-site managers are also limited in their powers. They're limited to "customary duties" like touring potential tenants, processing rent forms, collecting rent, and communicating with third parties for maintenance purposes. 

After confirming their license, a property owner should make sure that the property management company they are hiring is experienced in handling the property type they own. Don't expect property managers who excel in managing vacation home rentals to manage office buildings seamlessly. A company's gleaming reputation only applies to its specific set of expertise (commercial, multi-family, single-family).

Go into negotiations prepared

Before starting to interview property management companies, clarify goals and targets for the property. What is more important? Consistent rental income, maintenance that doesn't miss a beat, or rental conditions designed to attract a wide range of tenants?

Expect a property management company to request a considerable sum for their services. Property managers charge on average 8 to 12% of the monthly rent collected from tenants. To ensure the best value, check which services are offered for each corresponding rate or fee.

Interview several companies

Because the cost of hiring a property management company is hefty, it's even more imperative that real estate investors interview several candidates to get a more balanced view of market rates and which services to expect. 

Set out to interview at least three property management companies that specialize in the area where the property is located as well as the property type. Ask what kind of properties they have managed in the past, and make note of whether their experiences match up with the property to be managed.

Dig into the company's past clients and their management approach

Seek testimonials from property management companies during the interview process. Firsthand accounts from past and current clients offer valuable insight into how a particular company operates. A reliable property management company should not have any qualms about answering questions about how many clients they currently manage and how long these relationships have been. Prompt each candidate to expound on how they carry out their responsibilities (rent adjustments, reporting, tenant management), as they balance these with the owners' goals and wishes.
Why work with Walker Asset Management Realty?
Successfully managing rental residential properties demands a unique set of skills and experience. Walker Asset Management Realty has been active in property management since 1988 and is a leader in the market, serving a variety of clients from property owners to agents.
Its willingness to remain flexible and adapt to changes quickly has contributed to the realty's longevity. Walker Asset Management is serious about managing properties with the highest quality of service.
The realty believes that great care should be taken in managing client properties. As part of its hands-on and responsive approach, Walker Asset Management works hard to:
Sign on quality tenants
Prepare leases for new tenants and lease renewals for existing ones
Complete routine inspections of the property
Document property conditions in detail
Swiftly settle property and tenant issues
Provide accurate property valuations and monthly reports
Prepare a management plan for clients
Keep clients informed every step of the way
If you're looking for a property management firm with the experience and know-how to manage your Colorado Springs property, get in touch with Walker Asset Management Realty. Our team of experts will walk you through the process of managing your property to consistent profitability. Call 719.385.0040 or send an email to frontdesk(at)walkerrealtynow(dotted)com today.